Is there anything more relaxing after a hard day's work than grabbing a cold drink and sitting down with family to watch a good movie or your favorite television show?
At Design Entertainment, we believe that awesome sound, crystal clear video, and easy operation are the keys to successful relaxation. Our job is to provide you with the best options available and execute the plan according to your desires.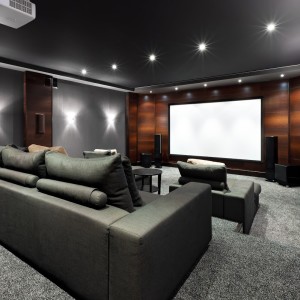 So if you are looking for a room that you drift away into bliss on your perfectly comfortable theater seating, experience lifelike sights and sounds, and perfectly control the room at your fingertips, look no further than the experts at Design Entertainment!