High Definition Video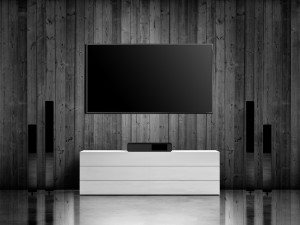 Crystal clear images, vibrant colors, and super thin panels are what it's all about. From huge projection screens to a small television for the kitchen, Design Entertainment can make your dreams become a reality. We are proud to offer HD video products from the following companies:
Televisions
Samsung  |   Sony   |  Sharp    |  LG |  SunBriteTV   |  Séura
Projectors
Projection Screens
Screen Innovations   |  Vutec   |  Draper   |  Dragonfly
High Fidelity Speakers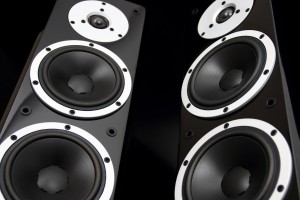 Hear every word and feel every drumbeat with quality speakers offered by Design Entertainment. Hide them in the ceiling and walls, or put them on display in your home theater, we are sure to have the perfect fit for your project! We are proud to offer high fidelity speakers from the following companies:
Triad  |  Sonos   |  Sonance   |  Speakercraft   |  Episode   |  Definitive Technology  
Audio Video Surround Processors

The audio video receiver is the central brain for any surround sound system. It switches video, powers the speakers, and processes the sound fields for a truly lifelike experience. Hear the helicopters fly overhead and feel the explosions with surround sound processors offered by Design Entertainment!
We are proud to offer receivers from the following companies:
Marantz   |  Sony   |  Denon   |  Integra
Control and Automation Systems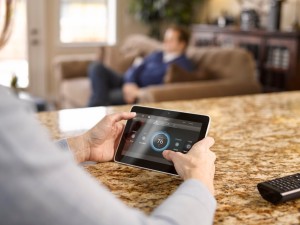 We feel that ease of use is the most important part of any audio video system. With control and automation systems installed by Design Entertainment, rest assured that you will be able to easily turn on and use your brand new audio video system. One button to turn on and once button to turn off, can it get any easier than that? We are proud to offer control and automation systems from the following companies:
Control4   |  Universal Remote Control (URC)
Music Streaming And Video Distribution

Any song in any room, kids listening to today's hits upstairs while you listen to smooth jazz in the kitchen and living room. With music streaming solutions from Design Entertainment, you can listen to what you want, whenever you want, wherever you want!
Want to save money monthly on your cable or satellite bill? Want to share one blu ray or apple TV throughout the entire house? Want to hide all of your electronics in a rack in the basement, out of sight out of mind? Video distribution solutions from Design Entertainment can do just that!
We are proud to offer Music Streaming and Video Distribution products from the following companies:
Music Streaming
Sonos   |  Autonomic    | Fusion Research
Video Distribution
Leaf    |  Binary   |  Atlona   |  Avocation Systems |  WyreStorm
Networks and WiFi

Is there anything more frustrating than walking around your house with your phone in the air trying to get a good wifi signal? How about the internet slowing down while the kids are playing their video games? A properly managed network from Design Entertainment can solve these issues and make life more enjoyable by installing multiple access points throughout your house and properly programming your router to handle high traffic properly! We are proud to offer networking products from the following companies: